COLUMBIA, Mo. — In a week, Missouri fans will know for sure if Kobe Brown plans to stay in the NBA draft or return for another season of college basketball, but if the 2022-23 season was indeed his final year in a Mizzou uniform, Brown forever established himself as one of the best Tigers players of his generation.
In the best season of his career, Brown earned first-team All-Southeastern Conference honors and guided the Tigers to their first NCAA Tournament victory in 13 years — all while upholding his reputation as one of the most respected and beloved athletes on campus. All those reasons and more are why Brown is the Post-Dispatch's choice for Mizzou's male athlete of the year in 2022-23 as part of the newspaper's annual honor roll recognizing the year in sports on the Columbia campus.
Mizzou Male Athlete of the Year: Kobe Brown, basketball
Brown could have joined his teammates and entered the transfer portal last year when Mizzou fired coach Cuonzo Martin but instead took a chance on Dennis Gates. The partnership became the perfect match. Brown bought into Gates' style of play, while the new staff unlocked Brown's shooting skills, turning a quality SEC starter into among the league's best offensive players. He averaged a career-best 15.8 points per game, led the Tigers with 6.4 rebounds, and developed into a more productive playmaker (2.5 assists) while cutting down on fouls and turnovers. Most impressive, Brown more than doubled his 3-point shooting percentage to 45.5. Brown led the league in offensive rating (128.5 points per 100 possessions) and was the only player in the country to shoot better than 55% from the field and 40% from behind the 3-point arc.
"That is unbelievable," Gates said this spring. "But that says a lot about his background, being a coach's son. Coach (Greg) Brown has done a great job with both his boys without a doubt. But also his mom, Mrs. (Sheryll) Brown. She is definitely a leader in her own right, and she doesn't allow any of her children to be complacent. So I think that's a product of Kobe's environment. We're excited to share that story with future recruits, but also the guys that are in our program."
Brown earned his undergraduate degree earlier this month, finished with a 3.6 grade-point average, and was named the SEC scholar athlete of the year for men's basketball. He was also named a finalist for the Arthur Ashe Jr. Sports Scholar Award, which honors students of color who have excelled in academics and athletics.
In the running: Keegan O'Toole became the third Mizzou wrestler to capture multiple national championships, beating Iowa State's David Carr at 165 pounds for his second straight title. … Third baseman Luke Mann (second-team All-SEC) finished the regular season with 21 home runs and tied the school record with 49 career long balls. … Defensive end Isaiah McGuire was the most valuable player on the SEC's most-improved defense and became MU's lone NFL draft pick, going to Cleveland in the fourth round. … Track and field's Roberto Vilches won the high jump at the SEC outdoor championships.
Mizzou Female Athlete of the Year: Jocelyn Moore, gymnastics
Coach Shannon Welker's gymnastics program has become a national contender behind his collection of decorated athletes. This season, Moore captured an SEC championship on the vault, her signature event, as well as first-team All-American honors for her regular-season performance.
In front of a school-record home crowd in February, the sophomore from New Jersey set the team record score in the vault against Auburn with a perfect 10.0.
For the season, she posted six scores of 9.900 or higher and five scores of 9.925 on the vault and won 10 event titles, seven on the vault, two on the floor exercise and one on the uneven bars. The sophomore, like Brown, was named an Arthur Ashe Jr. Sports Scholar earlier this month.
In the running: Basketball's Hayley Frank led the Tigers with 15.4 points per game and shot 41% from 3-point range. … Outfielder Alex Honnold was one of the SEC's most consistent softball sluggers in every major hitting category. … Track All-American Arianna Fisher triple jumped to sixth place at the NCAA indoor championships. … Gymnast Alisa Sheremeta earned second-team All-American honors on the beam at the national meet.
Mizzou Male Newcomer: D'Moi Hodge, basketball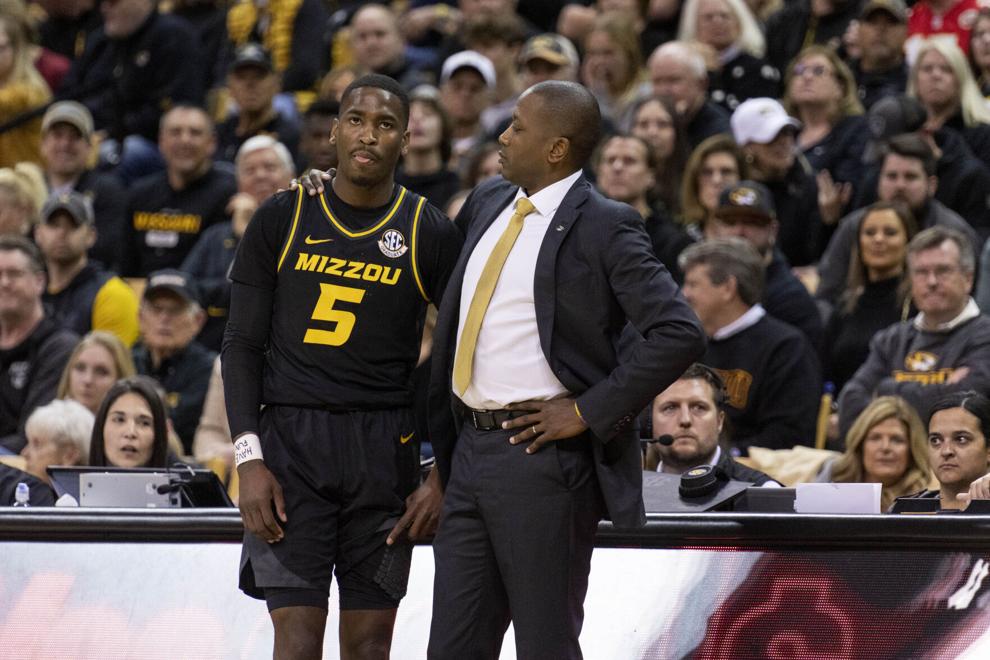 The transfer from Cleveland State splashed 100 3-pointers — fifth-most in Mizzou history — and broke the single-season steals record with 91.
In the running: Baseball's Hank Zeisler … Football's Ty'Ron Hopper and Luther Burden III … swimming's Clement Secchi
Mizzou Female Newcomer: Ashton Judd, basketball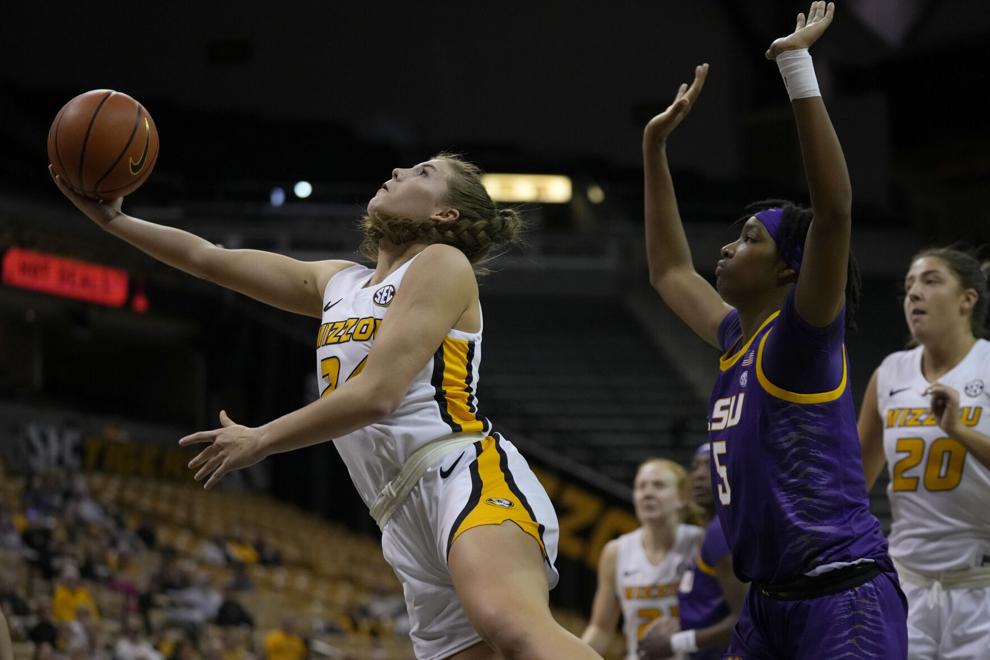 The freshman guard from West Plains, Missouri, came off the bench for Robin Pingeton's Tigers and averaged 7.4 points while shooting 44.9% from 3-point range, setting the program record for freshmen.
In the running: Soccer's Bella Hollenbach … Swimming's Malin Grosse … Diving's Kamryn Wong
Mizzou Coach of the Year: Dennis Gates, men's basketball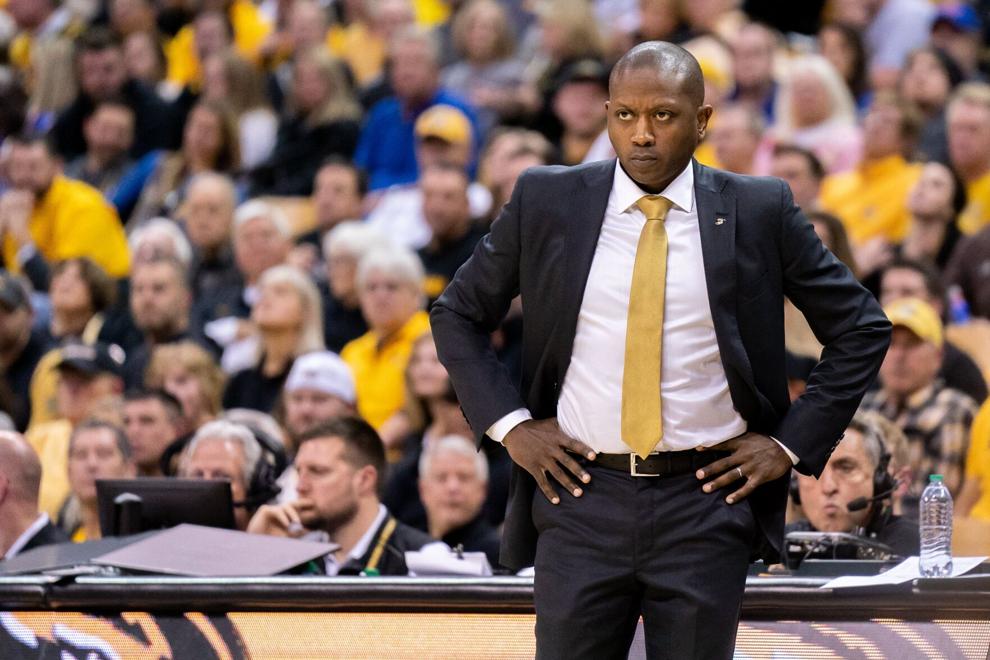 Some wondered if the Cleveland State coach was suited for the big stage in the SEC, but any doubts soon fizzled when Gates' rebuilt roster embraced his relentless pace and modern offensive style to the tune of 25 wins and a fourth-place finish in the SEC. Along the way, the Tigers knocked off six nationally ranked opponents, won two games at the buzzer, earned the program's first SEC tournament double bye then won their first NCAA Tournament contest since 2010. A second-round March Madness loss to Princeton stung at the moment, but with Gates locked up with a lucrative new contract, MU hopes his surprising success story is just getting started.
In the running: Brian Smith, wrestling … Shannon Welker, gymnastics … Blake Baker, football defensive coordinator